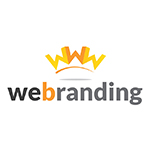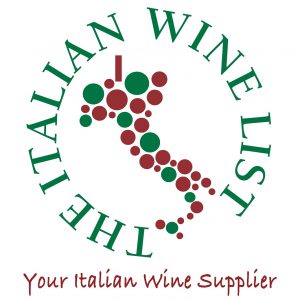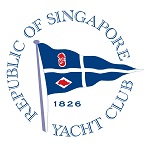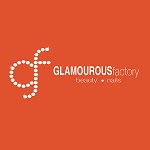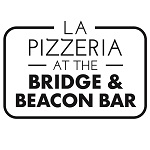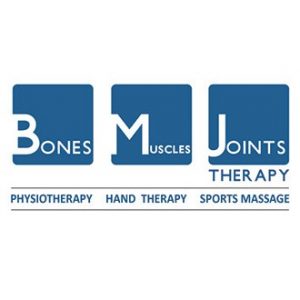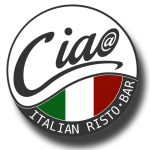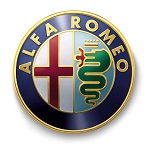 The Italian Association of Singapore has formed business partnerships with the following companies in order to make their services available at discounted prices for the IAS Members only. Simply show your IAS Membership card and enjoy these great deals.
Are you not a member yet? Wait no more and go to the membership page!
Please always confirm with our Commercial Partners the discounts applied.

On The House Pte. Ltd. are importer and distributor of a Boutique winery from Italy in Singapore. Our portfolio consists of a fabulous range of sparkling and still wines. Almost all our Italian wine labels are DOC & DOCG. The varietals with good vintage include Amarone, Ripasso, Pinot Grigio, Soave in still categories, and Rose, Cuvee and Blanc de Blanc in Sparkling wines.
Discount offered to IAS Members: As part of our partnerships with IAS members, we will offer special discount of 10% on the retail price on our Italian wine labels, towards the members buying from various designated platforms of IAS. The discount on other activation organised by On The House in general and is not aimed only to IAS members, need to be discussed and agreed between both the parties, on per activation basis.
Alfie Browns & Co - An Italian Ladies fashion purveyor with premium quality and stylish designs - In Singapore a Cluny Court, Tanglin Mall and Marina Square.

10% Discount on all collections, cannot be combined with any other offer, promotion or group. Discount can be used on regularly priced items only
V SENSI is Food & Beverage Consultancy and Lifestyle Firm.
Started in Singapore, the company offers advice, training and support for creating start-up, improve new or existing concepts for Independent/Group of Restaurants, Private Clients, Boutique Spa Resorts, Wine Bistro Bars, Deli and Wellness & Yoga Health Retreats.
V SENSI helps clients to improve revenue and profitability in their food businesses while challenging existing boundaries.
IAS members can enjoy 5% discount on all services. Except on selection of Wineries in Italy and International. T&S applied.
HealthyGourmet.sg is an online shopping platform offering the largest selection of organic Italian products under the brand Alce Nero, amazing balsamic vinegar from Modena under Ortalli, truffle pestos under Posillipo and many more. Free delivery for orders of 50$ and above.

IAS members can enjoy 10% discount code to use during checkout "IAS10".
Alfa Romeo Singapore sees EuroAutomobile Pte Ltd as the sole distributor of Alfa Romeo in Singapore since 2002. The New Alfa Romeo Giulietta 1.8 QV is all about racing performance. Delivering 240 bhp, it covers the century sprint in 6 seconds flat, the fastest 5 door Hatch of its class in Singapore. Offering top-of-the-line interior, with the sunroof and alcantara leather seats, the 1.8 QV comes equipped with sports suspension and exhausts, 18-inch alloy wheels, and Brembo brakes. Come and experience Alfa's racing DNA, Alfa Giulietta 1.8 QV!
IAS Members are entitled for exclusive leasing rates, call 6474 2200 and S$5,000 worth AlfaCare Credits with every purchase of the Giulietta 1.8 QV.
Algebra Ltd Pte is a complete business solutions hub for company's start up, management and business development in Singapore and South East Asia. The company is run by Chartered accountants qualified in Singapore, UK and Italy with decades of Qualified Professional Experience, based in Singapore and Italy. We provide the following services: Tax Advisory (Individual – Corporate) Italy, Singapore, Company Set up, Administrative Services, Company Secretary Services, Accounting Services, Payroll and Visa Services, CAF (Modello unico, 730, 770 and all the AGENZIA ENTRATE requirements).
IAS members can enjoy 15% discount on all services.
Yoga Travelers Asia for a professional travel wellness experience that offers a proactive approach to health maintenance, corporate and leisure travelers are choosing Yoga Travelers Asia Pte Ltd over any other travel wellness provider, period.
We work side-by-side with our clients every step of the way to ensure their wellness programs are met while upholding our own high standards of professional excellence, as well as listening and quickly responding to our clients' needs.
IAS Members are entitled for exclusive services at a discounted rates. Call Stefania for more details: 9127 9128
The Real Food Market is a one-stop online store and the first to specialize in natural, preservatives-free, organic-friendly food products imported from Sicily (southern Italy). We work directly with the small farmers/producers which are all family-run businesses and some of them have been in business for 300 years! We have chosen to work with these family farmers to keep their traditions and heritage alive against the onslaught of commercial large-scale farming. This also enables us to sell the best quality products at affordable prices. Currently, we carry organic Cheeses, Wine Jellies, Jams, organic Honeys, Modica Dark Chocolates, Truffle Creams, Olive Oils, Pestos, Pasta Sauces and Pasta.
IAS Members are entitled to a 10% discount, via a discount code 'IAS10' on top of any prevailing discount that The Real Food Market has.
CiaoSG Hailing from San Benedetto del Tronto, Chef Domenico Cicconi began his culinary journey at the tender age. Just off the coast of the Adriatic Sea, his hometown is regarded as a food and beverage paradise. Chef Domenico's childhood experiences would be an inspiration to him —he would watch his mother hone her culinary skills at work and at home as a first step to inspire his concept idea "homemade food is a translation of heart passion to take care your loving people".
10% food a la carte.
15% drink on menu'.
weBranding offers the costs and the timelines contained of a young web agency, with the experience of members and partners, acquired in fifteen years of experience in the Web Development industry, the Web Marketing and New Media.
The young startup based in Milan - founded by David Carollo - has numerous collaborations and projects: from the tourist industry to academia, from small and medium enterprises to large international brands. weBranding caters to companies and organizations which have the aim to develop strategies through branding, marketing and presence on the Net.

IAS members can enjoy 15% discount on all services.
In Italy, passion, laughter, tradition, love, joy, loud conversations are the usual background to a nice informal home gathering. Our aim is to let you experience all of this, being our special guest sitting in our living room at home.
Ricciotti today stands out not only for its good food, for which it is known since 2004, but also for being a trendy and cosy place with great design, contemporary art, music and great service. Everything irresistibly Italian!

15% off for a-la-carte food & beverage menu only.
At Glamourous Factory, a Diva is born in everyone! We endeared to be a one-stop center that provides Nails, IPL Hair removal, Facial treatments & beauty enhancements like eyelash extensions, eyelash perming & eyebrow embroidery etc. Our treatments & services are designed to provide fast, effective & transformational results. Using quality products with the new generation of highly efficient technologies & ingredients to achieve fast, obvious desired results without the compromise of client's safety.

IAS members can enjoy 15% discount all services & products
BMJ Therapy Clinic is a physiotherapy clinic, which specializes in treatment of musculoskeletal pain (bones, muscles and joint injuries).
BMJ team of specialists uses a combination of accurate diagnosis and latest treatment techniques (Radial Shockwave Therapy / Clinical Pilates / Clinical Sports Recovery Massage) to help you to maximize your recovery. BMJ is conveniently located at Parkway Centre (next to Parkway Parade Shopping Centre)
FREE online and phone consultation for any of your injury or pain enquiry.
IAS members can enjoy 10% discount all services & products
In case you have not already heard, Pepenero is now home to new owners and a redefined modern concept of classic Italian fare. Conveniently situated in a prime area of the Central Business District, Pepenero boasts an intimate but vibrant atmosphere, coupled with a relaxing, mellow ambience complimented by its al fresco dining area.
15% off food only Monday to Thursday
TP Dental as one of Singapore's largest and most established dental surgeries, we pride ourselves in offering quality general and specialist dental care under one roof, 363 days a year. Our well-established reputation has allowed us to bring together a team of well-qualified dental professionals from over 11 nations; many of us are also educators who teach in dental schools around the world.
IAS Members are entitled to corporate rates. Info at 6737 9011.
IFC is one of the few places in Singapore where you get the best Physiotherapists, Sports Therapist, Pilates Instructors and Personal Trainers, all under one roof. Our international team of highly experienced, multilingual therapists and trainers take a holistic and evidence-based approach to helping you on your well being. Whether you want to rid yourself of that nagging back pain or come back from a injury, we will get you there efficiently and safely and provide long, sustainable results. Physiotherapy clinic is located in Hong Kong street. Info E: claudia@ifcpt.com P: +65 86781912
Burlamacco occupies the ground floor of the 77 Amoy Street. It is a fine example of a stylish eatery – elegant yet friendly, accessible, dynamic, modern and unpretentious. Distinguished for its fascinating character and strong identity enhanced by the variety and quality of the product, the atmosphere is always warm, friendly and stylish. Enjoy a wonderful array of deliciously crafted dishes highlighting Chef Gabriele Piegaia's (and Owner) culinary brilliance.
15% off food only Monday to Thursday
Italian wines in Singapore supplied through our sales organization or delivered at your doorsteps in 24 hours via our on-line shop.

We, at The Italian Wine List, believe that our quality products and our support will be able to fulfill every single of our customers' drinking expectations.

20% off the price of all products sold.
The food at Rosso Vino appears simple, but the flavors have remarkable depth. In our restaurant we are known best for its range of appetizers, homemade pasta, pizza and Carne the meat items, which reputation is well deserved. Our cooking style inclines toward the southern Italian cuisine with authentic Residential Italian Chef, Aldo Chiloiro. Never the less, all our products are supported by the local suppliers and we always get the very best from them.

15% off for a-la-carte food & beverage menu only.