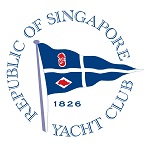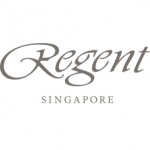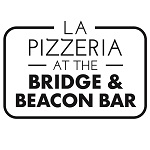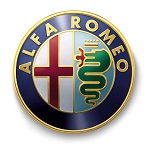 Welcome to the Italian Association of Singapore!
The
Italian Association of Singapore
welcomes all Italians, Singaporeans and anyone interested in Italy who want to develop and promote cultural activities and  business initiatives within Singapore and between Italy and Singapore.
Professionals, entrepreneurs, businesses and individuals who want to support the Italian Spirit of Singapore are encouraged to participate in our activities and join the Italian Association.
The mission of the Italian Association of Singapore (IAS) is to bring together Italians, and the Italian business and professional community in Singapore and offer to its members a broad range of services, from networking to supporting their business objectives and needs, facilitating communication and exchange among members. From 2015 we have also open the Italian School of Singapore, Kindergartner, Primary and School of Language and IAS is registering the brand Singapore Italian School™.
---
Discover, learn, exchange, grow
In the last few years the Italian community has seen an impressive growth of its presence in Singapore; the need of gathering and giving a coherent image of the Italian culture to the multicultural society in Singapore has become furthermore important.
The Italian Association of Singapore aims to:
Organise and support social events, cultural and sport activities to the benefit of our community as well as the Singaporean Community.
Welcome all the new members of the community and supports the current ones in order to interact in the most fruitful way with the varied and constantly improving facilities that make Singapore the core of South East Asia.
Create an extensive network among well established institutional cultural centres, organizations, schools, committees, corporation, clubs and other associations.
To be a new voice and focal point for the Italian community of Singapore. To represent and spur growth.
シンガポールイタリア協会へようこそ!
シンガポールイタリア協会(IAS)は、シンガポール独立50周年を記念して創立されました。 当協会は、シンガポール在住の社交、文化、ビジネス、学術、エンターテインメントなどの分野でアクティブに活動するイタリア人、シンガポール人の友人の集まりで発案されました。 シンガポールにおいて、イタリア人コミュニティはここ数年で急激に成長し、今後も成長の兆しが見られます。IASはそのシンガポール在住のイタリア人に適切なサービスを提供するために創られました。 IASは非営利協会で、カジュアルなイタリア人コミュニティへの架け橋として、イタリアを愛する方ならどなたでも入会していただくことができます。 当協会は、シンガポールとイタリアの企業、または協会、グループなどと協力し、地元のコミュニティとの関係を深めて、かつイタリアの文化と生活を理解していただくプラットフォームとしてお役に立つことを目指しています。
意大利协会( IAS )是在新加坡独立50年 (2015 年) 成立。 这个协会是由一群朋友, 居住与非居住在新加坡的人事发起。这群人长期活跃在新加坡社会, 他们所参与的事项包括文化, 商机, 大学, 餐饮和娱乐。IAS
是为了满足新的需求而创立,目的是为了给予在这几年內增长三倍的意大利族群提供更合适的服务。除此以外也促进群体在新加坡的商机,增进团体人数和更好的融入生活。
我们是一个向所有人开放的非营利协会,并与新加坡及意大利政府部门合作。该协会也积极参与其他团体或机构的互动,借此确立意大利社会和我们国家的爱好者一个非正式的参考点,以重振财富經濟,生活方式和意大利文化,並促进关系。加强社区的社会结构与归宿感。
意大利协会目地不限于在新加坡长期居住或新进的意大利同胞,我们也给所有對意大利国家发展动态有兴趣和好奇心的人(不论您是在新加坡、国外、或原生国籍是意大利) 开放。为意大利当地社区形成网络互动及有意义的连接,更新动态的相互支持,也对个人、家庭和闲暇时间的日常生活的具体需求有利。
我们的目标是满足信息,资产和服务的需求,并重新走到一起,探索,分享和传播所有方面,关于我们的意大利社会积极价值观与社会性和采集意大利"合群" 的精神。这个平台可以让意大利爱好者共同享受艺术,美食,科技,文化,商业,人文,休闲的热情。
Community
Networking, cultural events, advices, everything that the growing Italian community may need for a fulfilling life in Singapore: IAS is here for this.
Networking
Once a month we organise a typical Italian aperitivo across different locations in the city, along with two free BBQ's, potluck. Everyone is welcome, see you there!
Football & Futsal
Since 2011 we have a team taking part in several tournaments and playing friendship matches. We play within the Italian community in Singapore and once in a year we take part in an international tournament in Thailand in November! Sweat with us!
Courses
In June 2015 we started a Chinese language course and we intend to develop a set of different Asian and European languages as well, including Latin, and Ancient Greek, the pillars of Western culture. We will also organize cuisine workshops, art, tourism and history seminars about Italy and its unique heritage.
Job Advisory
For those who do not have a clear understanding of situation in Singapore, we provide advice and referrals to approach the Singaporean job market with confidence. We can also keep on-line your CV if you need visibility. This service is very precious for the Italians that intend to leave the nation and don't have a clear understanding of situation in Singapore.
Life Buoy
Neverknow! We are an Association from People to People, if you need help, advices of any kinds or if you have ideas just write us! We are here ready to listen and we intend to arrive where others don't.